Stell Dir vor es gibt Patches und an Deiner Ausrüstung geht keiner mehr hin. Dieses Versagen kann mehrere Ursachen haben: entweder hast Du keine Klettflächen auf deinem Gear oder – und das ist verzeihlicher – alles ist bereits voll mit Patches. Nun, kein Wunder, dass es im Interesse eines Patchherstellers wie Jackets To Go (JTG) ist, hier Abhilfe zu verschaffen. Die JTG MOLLE Patch Field Strips sind sozusagen mobile Klettfelder. Das Prinzip ist einfach: kleine Riemen mit Klett und Flausch werden durch zwei MOLLE Streifen gesteckt und zugeklappt Klettfläche vorhanden, hier mit dem brandneuen SPARTANAT Patch in der limited Edition, produziert in Kooperation mit JTG. Am schwarzen Field Strip sieht man letztendlich die Funktionsweise seitlich.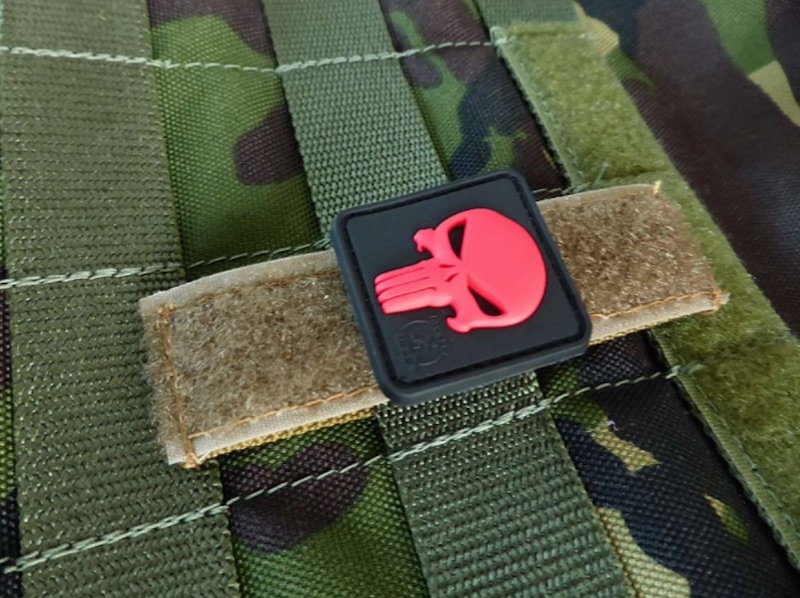 Und für alle, für die es zu schnell war, eine kleine Wiederholung: JTG MOLLE Patch Field Strip aufgeklappt, zugeklappt und patch drauf. Zu haben ist er in den Farben Olive, Coyote und Schwarz.
FAZIT: Eine kleine, praktische Idee, die den Patchträger von Welt unabhängig macht von der Velcrowillkür der Gearhersteller. Wir empfehlen die paarweise Anwendung, um zu einem stabilen Klettergebnis für den Patch zu kommen.
Den MOLLE Patch Field Strip gibt es bei Jackets To Go in Schwarz, Coyote und Olive um 2,80 pro Stück.